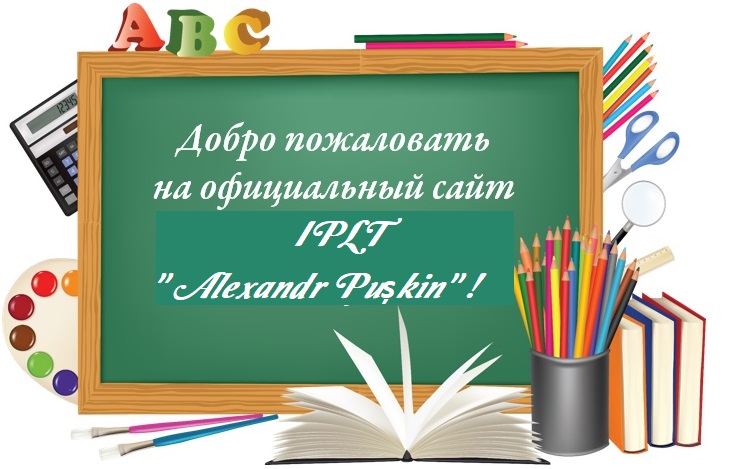 Welcome to Theoretical Pushkin Lyceum
Theoretical Pushkin Lyceum is located in the center of Chisinau. The  lyceum dates back to October 1944. In 1949, the school was named after the great Russian poet Alexander Pushkin. On August, 26, 1994 by the Resolution of the Government of the Republic of Moldova Gymnasium № 2 was transformed into Theoretical Pushkin Lyceum (major — foreign languages).
Today our Lyceum is a team of highly qualified teachers and intelligent students.
One of the features of the educational process in the Lyceum is that in addition to meeting the educational standards, there is a special course of civic education in the Romanian language, from the seventh form students start to learn French, a number of subjects are studied in English: in the 7th form — «The Geography of Continents», in the 9th form — «Theory and Practice of Translation»; in the 10th-12th forms — » World Literature.»
Advanced study of English enables our students and high school graduates to continue their studies in the institutions of Europe and America.
PARENTS CHOOSE US
Why SuperOwl?
Our Vision
ENROL YOUR CHILD FOR 2017-2018
Ut tellus dolor, dapibus eget, elementum vel, cursus eleifend, elit. Aenean auctor wisi et urna.